Sue Lamb created the Framed in Pink Bowling Over Cancer Event to celebrate the courage of those who have battled breast cancer and support patients who are just beginning their treatment journey at UPMC Hillman Cancer at UPMC Chautauqua. From the funds, Sue created an endowed fund at the WCA Foundation to provide vital equipment and treatment to ensure that each person who starts their journey with breast cancer not only becomes a survivor, but a thriver.
Sue passed away September 14, 2021.  Sue's family have championed her desire to continue the event and to raise awareness and funds to support local care.
Please join us on Sunday, October 23, 2022, 12:00, at Jamestown Bowling Company, 850 Foote Avenue, Jamestown. If you would like to participate or make a donation please contact event organizer, Marcia Derby, at 716-708-0249 or the WCA Foundation for more information.
By Linda Johnson, donor relations specialist, WCA Foundation
For Anne Sischo, there was nothing quite like teaching and molding young minds to bring out the best in them. But in the summer of 2015 as she prepared for her upcoming class of kindergarteners, Anne's life took an unprecedented turn. 
"I remember touching my chest and feeling a lump," said Anne as she took a deep breathe while describing the incident. I felt like something was not right. 
As soon as I could gain my composure, I scheduled a doctor's appointment, and my physician immediately ordered a mammogram."
"Mammograms are the best defense in detecting breast cancer early when it is most treatable," Rohit Gosain, MD, medical oncologist, and hematologist, UPMC Hillman Cancer Center at UPMC Chautauqua, says.
According to statistics from the American Cancer Society, overall, the average risk of a woman in the United States developing breast cancer sometime in her life is about 13 percent. This means there is a 1 in 8 chance she will develop breast cancer. Women 45 to 54 should get mammograms every year. 
The National Comprehensive Cancer Network® recommends that women at high risk of breast cancer get a mammogram and breast MRI annually starting at age 25 depending on the type gene mutation and/or youngest age of breast cancer in the family.
Although nothing can eliminate the risk of breast cancer completely, eating a balanced diet, maintaining a healthy weight, limiting alcohol consumption, not smoking, and regular exercise are positive actions that can lower a person's risk.
I highly recommend that women talk with their doctor about their risk for breast cancer and getting screened. Together, you and your physician can decide what is best for you."
After a mammogram and various diagnostic tests and evaluations, Anne was told she had Stage 2 (II) breast cancer. 
"It was a terrifying moment when I heard the words, 'you have breast cancer'," Anne said. "I was scared. I sat there stunned. I did not have the first notion of where to go or who to turn to for help. I was paralyzed. 
Shortly after my diagnosis, I began a four-month regimen of neoadjuvant chemotherapy. After chemotherapy treatment, my physician recommended bilateral mastectomy and reconstructive surgery. It was one of the more difficult times of my breast cancer treatment."
During this time, Anne gained a notable regard for her cancer care navigators. 
"Receiving a cancer diagnosis is shocking. But for me, one of the toughest times was navigating through what felt like a maze of scheduled tests, appointments, waiting to hear results, and getting answers to questions. I quickly understood that I relied heavily on my clinical navigators to get me from point A to point B," she said.
Anne began to recognize that no one should go through the cancer care journey alone.
Patient Navigators: Who We Are and What We Do
Three certified breast imaging navigators at UPMC Chautauqua Imaging Services help navigate patients through the health care system and direct patients to health care services for timely diagnosis and treatment.
"Our navigators are a crucial support system for our most vulnerable patients," says Dianne Courtney-Freeman, RT (R)(M), CN-BI, supervising imaging services and certified breast imaging navigator, UPMC Chautauqua. "We hold the patient's hand during preliminary diagnostic procedures to reduce the patient's anxiety. It is essential that the patient maintains a healthy quality of life through this important period. These navigation steps make a real difference in the patient's overall outcomes. Getting a diagnosis of cancer is traumatic enough. Our job is to assess the barriers to care—whether it is lack of transportation, scheduling or tracking appointments, consults with physicians and health care experts, helping patients understand a hospital bill or assisting patients through next phase of the health care continuum. 
We want to ease the patient's mind. Care coordination involves deliberate patient care activities and sharing of information, when appropriate, with the participants involved in the patient's medical care. This means that the patient's needs and preferences are communicated at the right time to the right people. It is our responsibility and privilege to assure that the patient receives what he or she needs to move forward to the next stage of survivorship."
Expert Care Right at Our Doorstep
UPMC Hillman Cancer Center at Chautauqua provides specialized diagnosis, treatment, prevention, and care for patients and their families. 
"A cancer diagnosis and treatment can place stress on every aspect of your being," said Dr. Gosain. 
"Cancer is complex at best. Its treatments often require a mix of therapies including medical, radiation, and surgical along with lifestyle changes. The advantage for our patients is that everything is available right at our doorstep. Being part of the UPMC system that is recognized for its world-class patient and family-centered care at our local hospital, exposes patients to multiple other medical providers from multiple specialties and provides the best in care, locally. 
We take an integrated approach to care while serving the medical needs of our patients from the moment of diagnosis through recovery and that is a bright light in an otherwise very emotional and demanding time for patients and their families."  
Dr. Gosain goes on to explain that cancers are a complex family of diseases that call for equally diverse treatments. Depending on the diagnosis, a treatment program may call upon multiple specialists and several types of treatments. 
"All of the tests, appointments, and medical jargon can easily overwhelm the patient," said Dr. Gosain. "This is where the patient navigator steps in. The role of the navigator is to recognize and bridge communication gaps. The skilled navigator has the specialty knowledge and capabilities to effectively guide patients through the health care system during this time of high stress. 
Likewise, I recommend the patient invite a family member or caregiver to come with them to scheduled appointments and treatment sessions. Having someone to sit next to you and take notes is extremely helpful in assuring the most vital information is documented and retained so the patient understands the subsequent steps in treatment before he or she leaves the room. Cancer is exceedingly difficult to face alone. A family member or friend can help by simply being present. Opening the lines of communication between the patient and caregiver reduces anxiety and distress for both parties, and staying positive and informed through this multifaceted journey is one of the more important aspects of care to maintain optimal patient outcomes. The presence of a loved one, regardless of whether they are a spouse, child, parent, caregiver or friend is essential from the onset of the consultations through the transition to life after cancer," Dr. Gosain said.
Anne revealed, "After months of treatment and added months of recovery, Anne is seven years into her survivorship and feeling great. 
"It is not an easy road, but I got through it with the love and support from so many wonderful nurses, doctors, staff, family, and caregivers who helped managed my care. You find gifts when you journey through struggles. You think of it as a learning experience.
It takes a village of people to recover from cancer. Recovery can be physically and emotionally challenging. Thankfully, I felt well enough during treatments to continue working which kept me from sitting at home, worrying, and feeling nervous. I kept telling myself that I am a fighter, I am strong, and I can do this with the help of some amazing people.
Today, I will tell others who ask me questions about how to navigate their cancer diagnosis to give themselves lots of patience and space to recover. Know that, although it may take some time, eventually you will begin to feel better again."
Paying It Forward
After observing the impact cancer had on her family, Anne, her husband, Steve, and good friend, Randy Grey, created Shades of Pink, a WCA Foundation endowed fund that certifies patient navigators at UPMC Chautauqua for those fighting breast cancer.
"Through our fund, we support the educational requirements to endorse breast imaging navigators who coordinate care across radiology, surgery, psychiatry, social services, and other hospital and physician activities," Anne said.
Anne explains the Shades of Pink Fund would not have been possible without an outpouring from the community, volunteers, golfers, and business sponsors.
"Each year, we host the Shades of Pink Golf Tournament at South Hills Country Club," said Anne. "The annual tournament proceeds support and sustain our fund. Without the generous aid of our large sponsors including UPMC, Shults Auto Group, and Buffalo Medical Group, together with so many others, Steve, Randy, and myself could not achieve our founding mission to support this great cause.
Shades of Pink gives patients access to necessary services and resources that help patients during and after the cancer care process.
In addition, funds help patients find comfort during treatment including financial and emotional assistance; advancements in mammography technology; and information and promotional materials that offer good breast health tips and how to live a healthy life.
We want patients to focus less on their difficult daily challenges and more on their full recovery, so they do not feel alone in the process.
I never want a person to feel that he or she does not comprehend the next step to recovery or feels alone. The weight is too heavy a burden to carry without help," Anne indicated.
A Foundation of Giving
"Our mission is uncomplicated," said Kristin Melville, executive director WCA Foundation. "Our purpose is to sustain the health care services of UPMC Chautauqua to deliver the absolute best in patient care, close to home.
A diagnosis of cancer can be daunting, but do not let your fears control your ability to get the care required to survive cancer. The Shades of Pink Fund aims to meet those immediate needs by navigating the cancer journey and removing the barriers that keep patients from getting the care they need when they need it. It is about finding the beauty during a challenging time and empowering individuals who have been impacted by a diagnosis of cancer."
Those who would like to make a tax-deductible gift to support Shades of Pink Fund or donate to one of the many endowed foundation funds that support cancer care through the foundation are asked to contact Kristin Melville, executive director, WCA Foundation at 716-664-8665 or email Melvillek@upmc.edu. You may also mail your tax-deductible gift to:  WCA Foundation, Jones Health, 51 Glasgow Avenue, PO Box 840, Jamestown, NY  14702-0840.
The Right Steps Save Lives
"I do not believe I would have been able to complete this journey without the love and support of my husband, parents, sister, and extended family and friends, as well as the countless co-workers, students, and parents who encouraged me every step of the way. 
I am having the time of my life. I retired from teaching, and spend more time at home and with family, friends, and care for my mom. Steve and I are superfans of the Buffalo Bills and attend the regular season games in Orchard Park. 
Life does not come without moments of reflecting on my diagnosis and cancer care journey, but I stay ahead of my thoughts by doing the right things to stay cancer free. I can finally say that I am feeling comfortable in my body again.
If I leave one important message with readers, it is to pay attention to your body and get screened. It saved my life, and it can save yours too. 
There are so many resources available in Jamestown and surrounding communities that help you navigate your way back to recovery and beyond. Take the major step—talk to your doctor, and get screened. Then call us if you need us. We really care about your wellbeing," revealed Anne.
Phil Messina presents the 2022 Mary Lou Messina Nursing Scholarship Award of $500 through the WCA Foundation to Ashton Bird, RN, BSN in Maternity. Mr. Messina established an endowed fund at the WCA Foundation in memory of his wife, Mary Lou, a dedicated and skilled RN employed at the WCA Hospital, now UPMC Chautauqua. A scholarship award is presented annually to an outstanding nursing student. Pictured (L-R) Dawn Pickett, RN, BSN, Nurse Supervisor, Ashton Bird, RN, BSN. Ms. Bird is completing her Family Nurse Practitioner degree from Gannon University. The WCA Foundation is celebrating their 40-year anniversary in supporting healthcare for the citizens of Chautauqua County. FMI: Contact Kristin Melville, Executive Director at the WCA Foundation, 716.664.8665.
Kristin Melville, Executive Director at the WCA Foundation presented Gabriella Chudy with the 2022 Murray S. Marsh Outstanding Student Award at UPMC Chautauqua Medical Laboratory Science Program graduation ceremonies on June 15. Ms. Chudy earned a BS in Medical Technology from SUNY Fredonia. She was presented an award of $500. The Murray S. Marsh Scholarship Fund was established in 1994 in honor of Mr. Marsh's retirement as CEO of WCA Hospital, now UPMC Chautauqua. The scholarship award is given to outstanding students graduating from UPMC Chautauqua School of Medical Laboratory Science Program and UPMC Chautauqua School of Radiology Program. Faderera Oyedele received the 2022 Murray S. Marsh Outstanding Student Award of $500 presented at the School of Radiology's graduation ceremony on June 10.  After Marsh's death in 2015, the endowment has grown and continues to honor his namesake.
To contribute to the Murray S. Marsh Scholarship Fund or to establish an endowed fund in the name of an individual, please contact: Kristin Melville at the WCA Foundation, at melvillek@upmc.edu or 716-664-8665. The WCA Foundation celebrates 40 years of supporting education, medical equipment, and programs at UPMC Chautauqua. All contributions are restricted to the citizens of Chautauqua County. 
The WCA Foundation celebrated its 40th Anniversary at their Annual Meeting on June 14. The Board of Directors welcomed two new board members. Dr. Rohit Gosain, Chair Hematologist/Oncologist at UPMC Chautauqua Hillman Cancer Center and John A. "Chip" Johnson, Jr., Vice President/Licensed Funeral Director at Lind Funeral Home. 
Dr. Gosain is a graduate of University of Waterloo, Waterloo, ON, Canada in Computer Engineering. He pursued a Doctor of Medicine at Saba University of Medicine, Saba, WI. He completed his Intern Medicine Residency at Sinai Hospital of Baltimore/Johns Hopkins University School of Medicine; and fellowship, Hematology Oncology Fellowship at Roswell Park Cancer Institute/University at Buffalo. He is a member of honorary and professional societies and has received notable honors and awards. He has authored medical publications and articles on the treatment of cancer, immunotherapy, among others. Dr. Gosain is continuing his education to advance his career at the Johns Hopkins Carey Business School in their Master of Business Administration program. Gosain said, "Becoming a part of the WCA Foundation will truly complete my role as a physician and member of the community."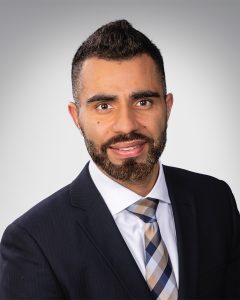 John A. "Chip" Johnson, Jr. is a life-long resident of Jamestown and known to families in the area as a trusted advisor in funeral planning. Johnson completed an Associate of Applied Science in Mortuary Science at the State University of New York at Canton earning licensure as a NYS Funeral Director. He is affiliated with local organizations including the Jamestown Lions Club, Chautauqua Sports Hall of Fame, Babe Ruth World Series, Chautauqua County Baseball Umpires, and membership with the national, state, and Chautauqua County Funeral Directors Association. He is a member of the First Covenant Church. Johnson said, "It is an honor to join the WCA Foundation Board of Directors. Having lived and worked here my entire life, I have a vested interest in the healthcare of our community."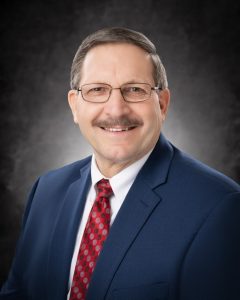 Elected as Officers for one-year terms were James Pullan, Sr. Board President; Tim Black, Vice- President; James Domagola, Treasurer; and Wendy Kane, Secretary.
The Board thanked outgoing Board members, Peter Stark, Board Member and Chair for nine-years of service and commitment; William "Billy" Evans, Jr., three-years of service; and Betsy Knowlton, three-years of service.
The WCA Foundation was founded in 1983 through endowments to support patient care at WCA Hospital, and now UPMC Chautauqua. To date, $10M has been allocated to the hospital for vital equipment, patient care, and staff scholarships. Executive Director, Kristin Melville said, "We are honored to have outstanding representation of the community as part of our board leadership. It will be important as we embark on the future of rural healthcare to remain steadfast to our mission to support healthcare initiatives at UPMC Chautauqua." 
FMI: Contact Kristin Melville, Executive Director, WCA Foundation, Jones Health, 51 Glasgow Avenue, PO Box 840, Jamestown, NY 14702, 716-664.8665, wcafoundationjamestown.org
Picture Caption (L to R): Megan Barone, Director of Development, UPMC Chautauqua; Peter Sullivan, Co-Chair LINKS Charity Golf Tournament; Kristin Melville, Executive Director, WCA Foundation; Derek Dawson, LINKS Golf Tournament Committee Member; Mike Roberts, Co-Chair LINKS Charity Golf Tournament; Cecil Miller, VP of Operations, UPMC Chautauqua; Ben Windoft, PGA Professional, Moon Brook Country Club; Anthony Cusimano, Manager, Moon Brook; Sitting L to R: Barb Lyons, LINKS Charity Golf Tournament Committee Member; Becky VanRiper-Brooks, LINKS Charity Golf Tournament Committee Member; Holly Sullivan, LINKS Charity Golf Tournament Committee Member
Missing: Elaine Short, LINKS Charity Golf Tournament past chair; Karen Roberts, LINKS Charity Golf Tournament committee member
LINKS Charity Golf Tournament is saying it's last farewell to 30 years of great fun, support, friendships, and fundraising. "It's been a spectacular ride," stated Peter Sullivan Co-Chair to the event. "We were able to raise over $158,000 in support of local cancer care at UPMC Chautauqua, which brought the total to over 1.8 million in the past 30 years. This last year proved just how important the tournament has been to everyone in the community. While we were able to produce a great event, it wouldn't have been possible without our sponsors, friends and family of LINKS. We want to give out one last clink of our glass and toast all of those who participated in LINKS over the years. Your dedication and commitment has proven that we can do anything we set our minds to: TO SUPPORT LOCAL CANCER CARE!"
"We are so happy our sponsors came together, our players, our LPGA Pros and Legends, and our families to unite this legendary tournament that started with a vision of Sondra Anderson and Mary Blair and executing it with Allen Shorts commitment along with his wife Elaine the first years and the last with Brad VanRiper's building it beyond the expectations. We couldn't be more proud of the accomplishments they achieved for local cancer care supporting over 1.8 million dollars to UPMC Chautauqua. They have saved many lives over the years with the state-of -the-art equipment and early diagnostic testing. LINKS Charity will continue it's legacy of supporting local cancer care needs through an endowment fund at WCA Foundation," stated Megan Barone, Director of Development, UPMC Chautauqua.  
If you would like to make a tax-deductible gift to support LINKS Charity please contact Kristin Melville, Executive Director, WCA Foundation 716.664.8665 or mail your tax-deductible gift to: WCA Foundation, P.O. Box 840, Jamestown, New York 14702-0840.
The WCA Foundation Board of Directors has announced the hire of Kristin Melville as the Foundation's executive director. Melville, a Jamestown native, has over a decade of experience in fundraising and executive leadership.
Melville is a graduate of the State University College at Fredonia and Jamestown Community College. She received advanced fundraising training in Major Gifts, Planned Giving, and Capital Campaigns through the Veritus Group, a national fundraising consultancy for fundraising executives.
Melville has worked as the director of philanthropy in the healthcare industry in Maine where she led successful fundraising campaigns in the completion of capital and annual funds resulting in $50M in fundraising revenues. She recently completed the initial campaign work for a new hospice administration and bereavement center in southern Maine. She served as the Director of Development and Community Relations at Androscoggin Home Healthcare + Hospice; Hospice of Southern Maine; The Salvation Army – Northern New England Division; and senior leadership positions at Maine Health hospitals.
She is an accomplished writer in healthcare philanthropy and business publications. As a consultant, she has conducted training in donor solicitation, capital campaign assessments, annual campaigns, and donor recognition.
She is a former mentor with Senator Olympia Snow's Women's Leadership Institute; a member of the Maine Women's Fund; Planned Giving Council of Maine; Association of Fundraising Professionals; National Hospice and Palliative Care Association; National Council on Planned Giving; and the New England Association of Healthcare Philanthropy. Melville said, "I am delighted to return to my hometown and to support the healthcare needs of communities in Chautauqua County. The WCA Foundation's philanthropic support has improved healthcare through the purchase of vital medical equipment and healthcare services at the University of Pittsburg Medical Center Chautauqua (UPMC) supporting patient care close to home. Caring for patients where they live is important for both patients and their families. Patients have much better health outcomes when they receive expert care close to home.  I grew up in Jamestown. My mother was a surgical nurse at WCA Hospital for 30 years and my dad was a Jamestown Police officer. Both knew the importance of living and working in the community they cherished."
James Pullen, Jr., Board President said, "The WCA Foundation Board is pleased to welcome Kristin. Her extensive experience in fundraising, executive leadership and knowledge of the community will benefit patient care. We look forward to her leadership, especially at a time when philanthropic support is needed the most."
Melville will reside in Jamestown with her husband, a retired civil service administrator.  Melville began the position on October 11.
The WCA Foundation is a 501 c3 not-for-profit supporting foundation to UPMC Chautauqua. It is independent from the hospital. All donations to the Foundation stay in Jamestown, as well as grant awards to the hospital. FMI: Visit wcafoudationjamestown.org. Offices are located at 51 Glasgow Avenue, Bldg. F, PO Box 840, Jamestown, NY 14701-0840.
In honor of Breast Cancer Awareness Month, Cummins employees donated $8,000 through the proceeds of  a gift basket raffle.  Proceeds from the event  will benefit patients receiving treatment for breast cancer. Since 2017, Cummins employees have supported breast cancer patients at UPMC Chautauqua. Employees from all shifts donate items for the baskets and sell raffle tickets.
Photo Caption (L-R): Stacy Kramer, Team Manager; Kristin Melville, WCA Foundation Executive Director; and Melissa Rhodes, Logistics Team Member. Not pictured: Marilyn Hoyt, 3rd shift Assembly Flow Coordinator.
Employees of the WNYDDSO – Ellington donated a gift of $100 to the Shades of Pink Fund that supports patients in treatment for breast cancer.
Photo caption (L-R): Tracey Cunningham, Sherri McCall, Denise Anderson, Wendy Symans, and Holly Ruslink.
Dianne Courtney- Freeman, Director of Mammography at UPMC Chautauqua was part of Runnings Breast Cancer Awareness Event. As an educator, Dianne was available to talk with the public about prevention and the importance of annual mammograms.