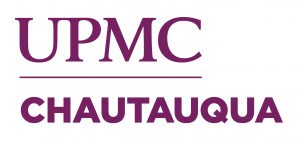 About UPMC Chautauqua
Chartered in 1885, UPMC Chautauqua is a 277-bed hospital offering a broad range of inpatient, outpatient, and rehab services.
UPMC Chautauqua is southwestern New York's largest not-for-profit healthcare provider.
UPMC Chautauqua serves patients equally, without regard to age, race, color or national origin, disability, sex, religion, or ability to pay.
History of UPMC Chautauqua
Chartered in 1885, the Woman's Christian Association of New York was a boarding house for young working women. It also served as a one room hospital for its residents and other sick or injured persons.
In 1907, "WCA Hospital" incorporated and continued to grow to meet the ever-changing health needs of our community.
And in August 2012, WCA Hospital expanded even more by affiliating with UPMC to become UPMC Chautauqua.
Mission, Vision, and Values at UPMC Chautauqua
Mission
UPMC Chautauqua's mission is to improve the health and well-being of the people of Chautauqua County and surrounding area that includes:
Compassion and dedication.
A commitment to quality and patient safety.
Maintaining economic growth and a vision for the 21st Century.
Vision
As a regional medical center, UPMC Chautauqua will be the first choice of all stakeholders with a commitment to:
Quality
Independence
Fiscal integrity
Innovation
Teamwork
Values
UPMC Chautauqua's values reflect that of the UPMC system:
Quality and safety. UPMC Chautauqua creates a safe environment where quality is a guiding principle.
Dignity and respect. UPMC Chautauqua treats all people with dignity and respect.
Caring and listening. UPMC Chautauqua listens to and cares for patients, health plan members, fellow staff, doctors, and community.
Responsibility and integrity. UPMC Chautauqua performs work with the highest levels of honor and virtue.
Excellence and innovation. UPMC Chautauqua thinks outside the box and build excellence into all they do.
Contact
207 Foote Ave.
Jamestown, NY 14701