The WCA Foundation celebrated its 40th Anniversary at their Annual Meeting on June 14. The Board of Directors welcomed two new board members. Dr. Rohit Gosain, Chair Hematologist/Oncologist at UPMC Chautauqua Hillman Cancer Center and John A. "Chip" Johnson, Jr., Vice President/Licensed Funeral Director at Lind Funeral Home. 
Dr. Gosain is a graduate of University of Waterloo, Waterloo, ON, Canada in Computer Engineering. He pursued a Doctor of Medicine at Saba University of Medicine, Saba, WI. He completed his Intern Medicine Residency at Sinai Hospital of Baltimore/Johns Hopkins University School of Medicine; and fellowship, Hematology Oncology Fellowship at Roswell Park Cancer Institute/University at Buffalo. He is a member of honorary and professional societies and has received notable honors and awards. He has authored medical publications and articles on the treatment of cancer, immunotherapy, among others. Dr. Gosain is continuing his education to advance his career at the Johns Hopkins Carey Business School in their Master of Business Administration program. Gosain said, "Becoming a part of the WCA Foundation will truly complete my role as a physician and member of the community."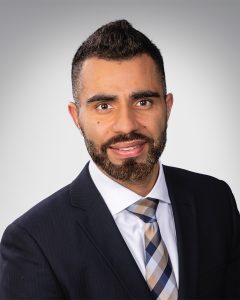 John A. "Chip" Johnson, Jr. is a life-long resident of Jamestown and known to families in the area as a trusted advisor in funeral planning. Johnson completed an Associate of Applied Science in Mortuary Science at the State University of New York at Canton earning licensure as a NYS Funeral Director. He is affiliated with local organizations including the Jamestown Lions Club, Chautauqua Sports Hall of Fame, Babe Ruth World Series, Chautauqua County Baseball Umpires, and membership with the national, state, and Chautauqua County Funeral Directors Association. He is a member of the First Covenant Church. Johnson said, "It is an honor to join the WCA Foundation Board of Directors. Having lived and worked here my entire life, I have a vested interest in the healthcare of our community."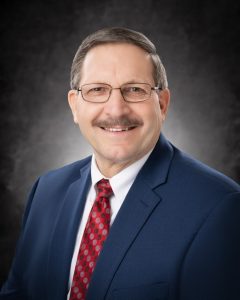 Elected as Officers for one-year terms were James Pullan, Sr. Board President; Tim Black, Vice- President; James Domagola, Treasurer; and Wendy Kane, Secretary.
The Board thanked outgoing Board members, Peter Stark, Board Member and Chair for nine-years of service and commitment; William "Billy" Evans, Jr., three-years of service; and Betsy Knowlton, three-years of service.
The WCA Foundation was founded in 1983 through endowments to support patient care at WCA Hospital, and now UPMC Chautauqua. To date, $10M has been allocated to the hospital for vital equipment, patient care, and staff scholarships. Executive Director, Kristin Melville said, "We are honored to have outstanding representation of the community as part of our board leadership. It will be important as we embark on the future of rural healthcare to remain steadfast to our mission to support healthcare initiatives at UPMC Chautauqua." 
FMI: Contact Kristin Melville, Executive Director, WCA Foundation, Jones Health, 51 Glasgow Avenue, PO Box 840, Jamestown, NY 14702, 716-664.8665, wcafoundationjamestown.org